ProphetLine offers fully integrated & automated speciality POS software.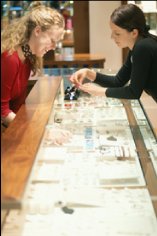 "ProphetLine delivers professionally managed, affordable, and full unified retail technology solutions to small and mid-tiered retailers, guaranteed."
For the small retailer or a large chain, ProphetLine's innovation, expertise, and commitment make ProphetLine products the best solution for specialty retailers today and tomorrow.
ProphetLine's POS Software have received the Microsoft Retail Application Developer of the Year award 4 times (this is a lot!) ProphetLine is also a participant in various industry organizations and initiatives.
ProphetLine's adaptable organization, talented staff, and expert partners allow us to quickly ramp up or down to meet customer's objectives. Whether your organization is large or small, from beginning to end we will understand your needs and coordinate all efforts to fulfilling your requirements.
Our flexible, fully integrated point of sale system provides a plethora of point of sale functions, including order processing, accounting, billing, customer tracking, inventory control and more.  We are capable of providing solutions for multi-store pos systems and even multi-state point of sale systems.  We strive to provide the absolute best retail point of sale software on the market.  We can adapt our point of sale software to large and small businesses alike.  Our point of sale software is not only very affordable, but fully integrated and completely automated.