The Easy Inexpensive Smart Start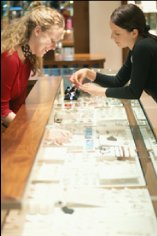 ProphetLine POS/Retail Management software is available for a low monthly fee that will help small businesses compete in the marketplace against the large mass retailers with the huge IT budgets. Small retailers will receive all the necessary ProphetLine Software; including customer marketing, rentals, reservations, trade-ins, consignments, order tracking, manufacturing, open to buy, retail stock ledger, true inventory matrix, layaways, built in accounting, IP credit card, debit card, gift card and many more function sets. ProphetLine internet communications with replication empowers multi-store chains with centralized views and procurement. ProphetLine POS software is a business system for developing and enhancing your retail processes.
The client will pay a monthly fee of $187 for software, support, updates and upgrades. There is no long term contract. Client will pay for 3 months upfront and receive 2 hours of free online training. After the third month, they will be billed monthly for the software or if the retailer is not happy, they can opt to no longer continue using the software- 30 day written notice required. Money paid on the first 6 payments can be applied toward purchase if done at the end of the sixth month.
Additional locations can be added for $150 each. This includes Internet communications for multi-store operations, support, software upgrades, updates and usage on two terminals. Additional terminal licenses are $25 each and can be added at any time. Web layout, data conversions and training are billed on an hourly basis. For an additional $63, retailer can have a fully hosted e-commerce web site integrated with ProphetLine