Visual Prophetline
Powerful features and robust architecture.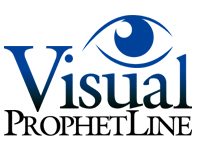 Visual ProphetLine (VPL) is a multi-tiered, client/server, unified retail and point of sale, e-commerce, and backoffice management system for retailers that need the power of Microsoft SQL Server.
Visual ProphetLine can be used as a stand-alone, in-store system or deployed as a hosted application, with ProphetLine providing the hosting services through SpectrumRetail.Net.
Unified POS and eCommerce
No other system seamlessly combines in-store POS, inventory control, and back-office functions with a web shopping site as thoughtfully as VPL.
As new inventory is added to stores, it is simultaneously added to the web site, along with graphics. Web site sales are automatically sent to the in-store system for fulfillment. Customers are shared by both systems.  Fulfillment of orders can be sent to individual stores or warehouses.  Complete seamless click and brick retailing.
The Power of Technology
VPL is a multi-tier, client/server or thin-client/server system designed for deployment over WANs or LANs. Designed for easy integration with other corporate systems, VPL leverages the database power of Microsoft SQL Server or Oracle. Data can be accessed and reported on using any ODBC-compliant application. Multi-site retailers can select from a variety of database and network deployment architectures, even mixing thin- with thick-clients, and central with disparate databases.
Visual ProphetLine Modules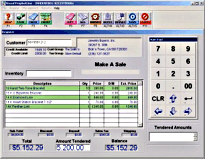 VPL Store is the in-store Point Of Sale (POS) and inventory management module.  VPL Store allows clerks and managers to perform sales, purchases, store-to-store transfers and other functions necessary to run the store efficiently and profitably.  With Store, POS functions are simple to use and fast.  Performance does not mean a sacrifice in functionality, however.  With Store, not only can your clerk perform point of sale transactions, but they can (with appropriate security) receive inventory, manage customer lists, check balances on accounts receivable, transfer merchandise to other stores, and keep track of their hours worked and sales for any time period.  Managers will also appreciate the numerous performance and profitability reports within Store.  Training is quick and easy, and Store can be configured with either a touchscreen or keyboard interface for performing point of sale functions.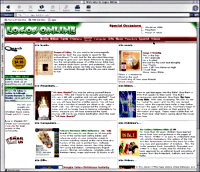 VPL Web is a virtual store on the web that matches your physical store.  Blur the lines between virtual and physical and sell products in both channels with equal customer service, inventory control, and marketing efforts.  VPL Web's unique capabilities make it perfect for click and brick retailers and users of Visual ProphetLine.  VPL Web integrates with Visual ProphetLine's transaction engine to ensure that your web totals are the same as your store totals.  Customers will order items on the web, and then the orders are immediately available for fulfillment or store pick-up, using VPL Store's point of sale system.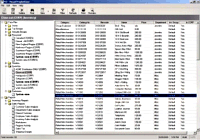 VPL Office is the multi-location back office component that allows cross store, region and corporate reporting and data management.  With its intuitive interface, VPL Office helps you better to visualize your multi-store operations.  Point of sale, inventory control, personnel management, customer tracking, and other functions can be viewed globally, or drilled down to regions, or individual stores.  Manage inventory across stores by initiating transfers from within VPL Office, initiating transfers to stock balance inventory, maximizing your merchandise investment for better returns.
Leverage the Power of Other Applications
Accounting Integration. Visual ProphetLine External System Gateway makes connecting to accounting systems such as Microsoft Great Plains and Oracle Financials easy and reliable.


Credit Card Integration.   Visual ProphetLine processes credit cards quickly (under 2 seconds!) through its primary credit card processing partner, Mercury Payment Systems.